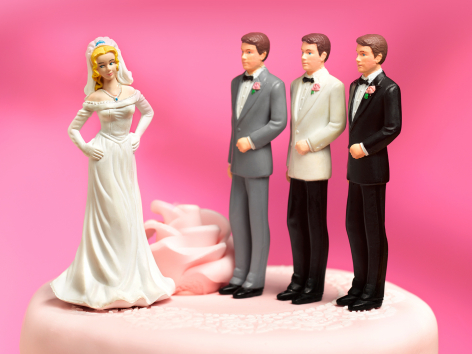 vCard – Networking with WOW effect
Making and maintaining contacts is part of many professions and is important for maintaining business relationships and ensuring corporate success. There are many different and, above all, more and more ways to network. Social media, such as LinkedIn and XING, have become indispensable for professional networking. Online events are also gaining in popularity. Networking no longer takes place only analog, but is intensified by the use of online media. Welcome to digital networking!
vCard – Networking with WOW effect
The digital business card takes networking to a new level!
The digital business card, also called "vCard", combines analog and digital networking.
Do you often forget your printed business cards and don't have them with you at trade fairs, appointments or other events? Or you spontaneously make a new contact with whom you want to share your contact details? There's one thing you always have handy - your smartphone, and with it your digital business card.
Your business card as QR code connects you with your contacts in no time. And all this without having to share a printed business card, which is often misplaced afterwards. With the digital business card you can connect directly in conversation.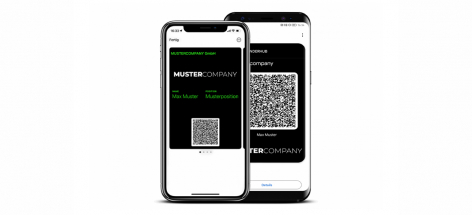 Digital Networking with the vCard
Digitization doesn't always have to be thought big. The digital business card already contributes in small ways. How? You can save all your contact data on the QR code of your vCard. WUNDERHUB generates a wallet file from it, which you can easily add to your Apple or Google Wallet on your smartphone. This way, you always have them at hand and can connect directly during a conversation. If the person you're talking to scans your vCard with their smartphone, they can save you as a contact in their address book with just one click. Networking has never been easier!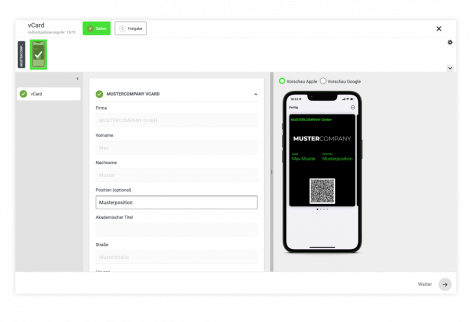 With WUNDERHUB to your vCard
With WUNDERHUB, your company's central marketing department sets the design framework for the vCard. Within this framework, all branches, subsidiaries or trading partners can create a vCard. So you use the centrally specified design, adapt your data individually and create your own personal digital business card. Updating your contact data is also child's play with the digital business card. In the individualization process, you only have to update your pre-filled data. After you have ordered your vCard again, you can download your updated wallet file and simply update it. If your job title or phone number changes, your printed business cards become unusable – the digital business card lasts forever!
How can you create your digital business card within your company? We are happy to support you, just ask the WUNDERHUB crew.